RustDroid App-Backend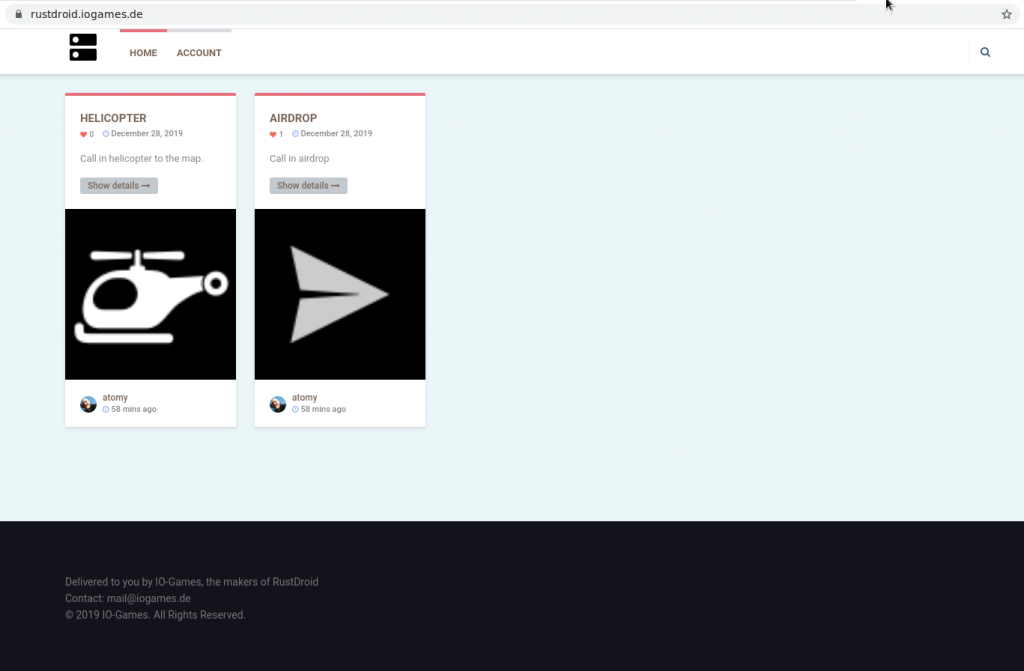 For further customization of https://play.google.com/store/apps/details?id=de.mbdesigns.rustdroid in an user-accessible way I created a website to edit all of the shortcut-buttons in the app:
Bring in new shortcut-buttons quick and easy
There it is possible to control the in-app "Quick-Command-Buttons" for e.g. calling in helicopters or airdrops. This way we can easily bring in new shortcut-buttons for new commands without having to update the app itself.
Sharing
Also everyone can register an account on that site and send in their favourite buttons, once they got approved they will show up in the app for everyone.